Digital Inclusion
Make everyone hear your digital story
Digital inclusion is something we should all focus on. By paying attention to digital inclusion and accessibility within your organization, you ensure that everyone can and wants to use your products or services.
46% of all Belgian people can't keep up in the digital era and at least 16% of the world population lives with some kind of disability and finds it hard to use digital applications.

Gijs Veyfeyken
Domain lead Digital Inclusion
Offering the right support

Know the needs of your target audience

The digital world is getting faster and more complex every day. This is in stark contrast to a large group of people who don't have the skills and resources to easily participate in the digital society.

Making a difference

Choose inclusive design

For those with visual or hearing impairments, concentration problems, or other disabilities, user-friendly and accessible products make a huge difference. Inclusive design makes things easier for everyone.

Thinking future-proof

Be prepared for legislation

Digital accessibility is legally established. Today, government websites and apps already need to comply with accessibility requirements. Starting from 2025, these requirements will also apply to e-commerce and other specific online services.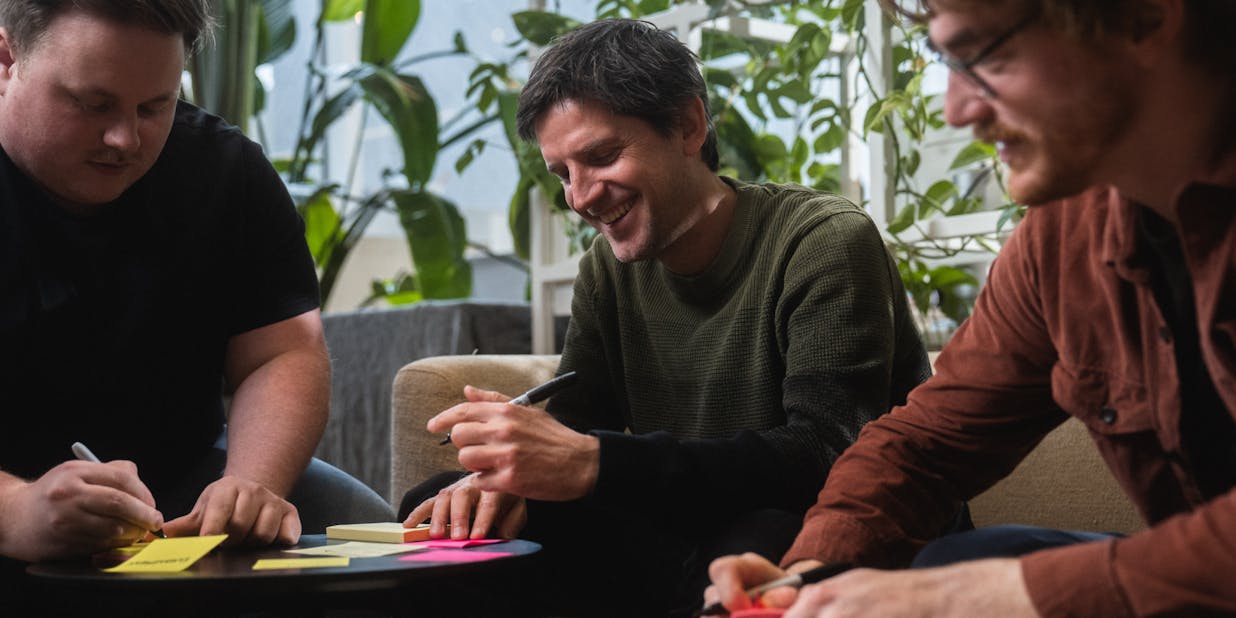 Our focus
How we'll help you
Our experts help you get a better idea of what digital inclusion entails and what the impact could be on your target audience and your organization. Through advice, training, and guidance, your organization can effectively work toward improving the quality of your services and building a digitally inclusive organization.
Integrating inclusion proactively
Consultancy
It's best to consider the accessibility of your services as early as possible in the development process. This way, you'll anticipate potential user issues, discover new opportunities, and save yourself a lot of time and effort later on.
We can support you throughout the entire process and ensure the proper implementation of accessibility standards. From concept to launch.

Gijs Veyfeyken
Domain lead Digital Inclusion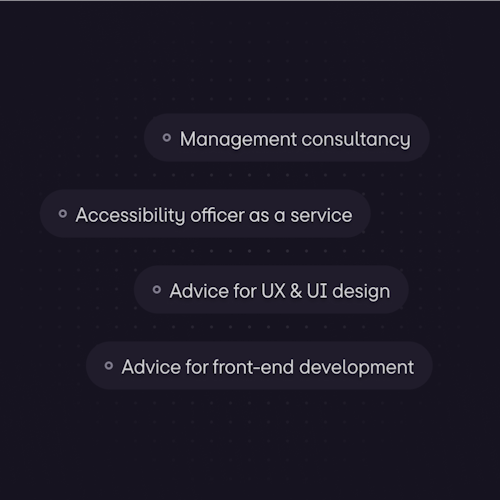 Measuring, evaluating, adjusting
Audits and testing
Through WCAG audits (Web Content Accessibility Guidelines), we can evaluate to what extent your website, app, or digital platform is easily accessible for everyone. You'll receive a clear report with our findings and recommendations to improve your current communication channels.
Accessibility is a gradual process of continuous measuring, adjusting and making improvements.

Wout Thielemans
Front-end accessibility expert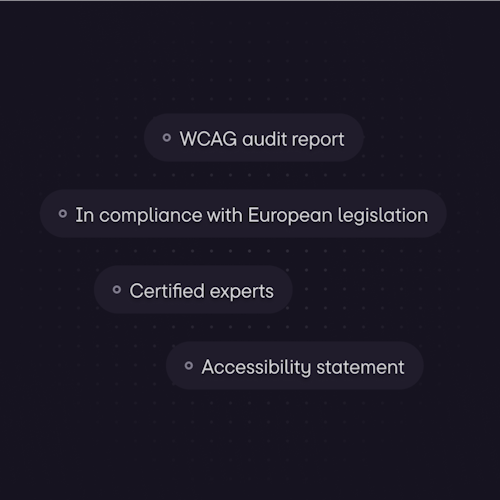 Building and expanding knowledge
Training
Now, how do you make your products or services more accessible? Our sensitizing sessions can help you navigate through the complexity of digital inclusion and build a broad support for the topic in your organization.
We offer training for designers and developers to increase your internal competencies and skills, so that your organisation can independently work toward digital inclusion.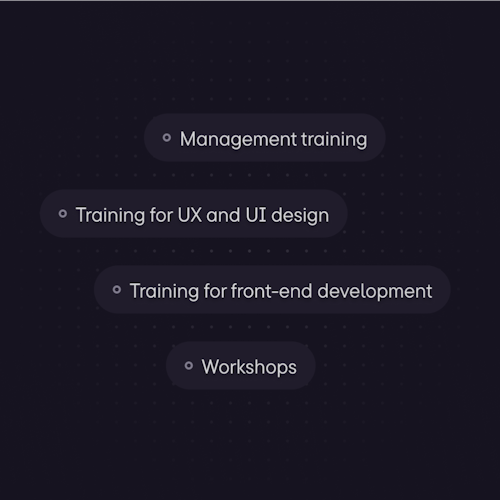 Got a project in mind?
Take the first step toward a more inclusive digital organization today. Our experts help you develop accessible digital solutions, guiding you from start to finish.