Experience
Make an impact with extraordinary digital experiences
Top-notch digital experiences enrich the lives of individuals and the activities of organisations. They represent a tangible extension of every digital strategy and are the best way to make an impact.
We believe that every interaction counts, every detail matters, and every experience should be memorable. That's why we make decisions with purpose and empathy, always keeping the end-user in mind.

Stéphanie Schaubroeck
Head of Experience
Recognising needs

Set the bar high

Users are articulate, self-aware and demanding. In a hyper-competitive digital landscape, they constantly switch in their search for the product or service that best suits their needs.

Acquiring insights

Don't just go with your guts

Understand the desires of your target audience and try to figure out what intrinsically motivates them. This way, you can create a digital experience that exceeds their expectations.

Creating meaning

Strengthen your position

Meaningful digital experiences create value for your target audience and results for your business. Build a value-driven digital ecosystem and get a head start in this complex digital reality.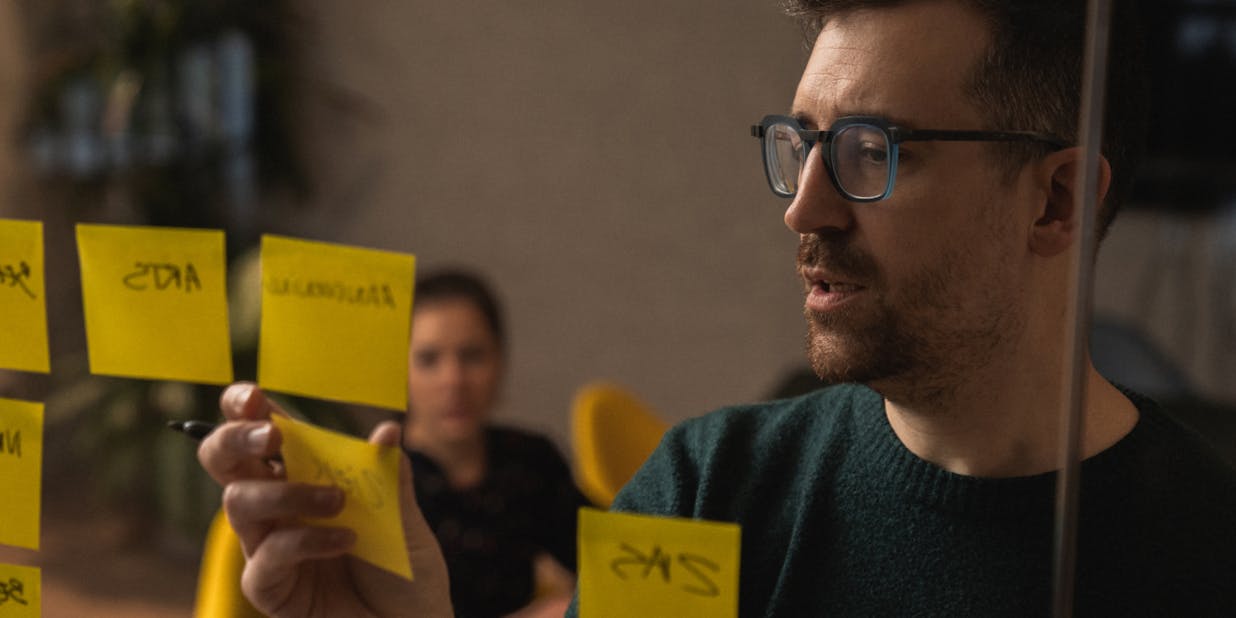 Our focus
How we'll help you
Our designers create a lasting digital experience, based on business expertise, in-depth user knowledge, and technological capabilities. Built by and for people. Ready for the future.
Knowing what's happening
Service Design
What are the needs of your users? And how can your digital experience fulfill them?
Through various research methodologies, our researchers sharpen your objectives, get a grip on the challenges of your users, and gain the insights you need.

Margot Van Orshaegen
Service Designer & Team Lead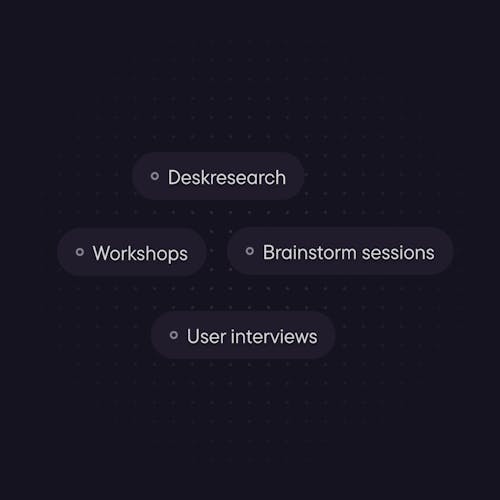 Designing intuitive flows
UX Design
Our concept and UX designers combine visual creativity and in-depth research to work out a concept that gives meaning to your objectives. And that excels in user experience.
UX design is the bridge between the user's needs and the business goals. It's not just about creating something that works, but something that matters.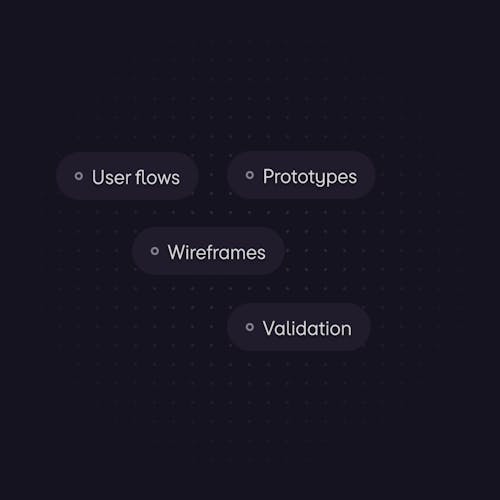 Telling a story
UI Design
Together with the front-end development team, our UI designers ensure your digital solution will leave a strong impression and is technically feasible.
Esthetics, presentation and interactivity are crucial if you want to tell a story and create an emotional connection with your target audience.

Ives De Blieck
Head of Design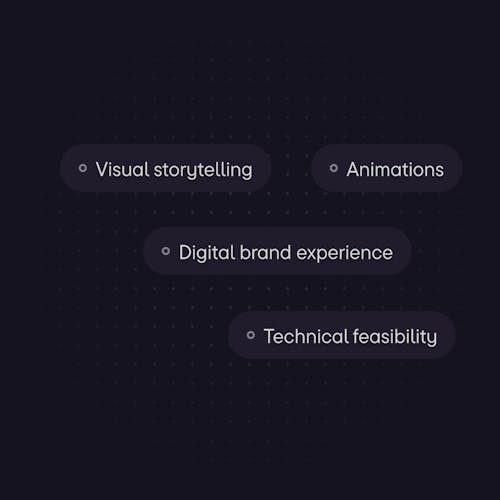 Digital for everyone
Inclusive design
Does everyone know how to work with your digital solution? And do they all feel involved and seen? An accessible and inclusive digital experience is essential to reach all people within your target audience and maximise your digital potential.
To measure is to know
Data-driven
You can't reach your goal based on assumptions alone. That's why our data experts combine qualitative user research with analyses and visual insights. This allows us to work towards the right solution with a clear eye on the goal.
Got a project in mind?
With our team-as-a-service approach, we'd love to help. A complementary team is stand-by to transform your business challenges into an impactful digital solution.